If you are planning to protect your valuable and expensive items, you must search for movers in your area. Most often, individuals aren't very good at how to expertly move valuables. As a result, they must seek the services of an experienced team to do this task.
Moreover, Furniture Removals Adelaide is not an easy task while moving from one location to the other. You must move extremely precious goods such as televisions, dinner tables, and chandeliers with the help of professionals. If these items are not properly handled, you might impact the overall appearance of your home. As a result, you're left with no choice but to throw them away. This blog will elaborate on the main benefits of hiring professional movers.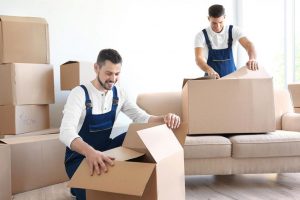 List Of Main Benefits To Hire The Furniture Removals Services In Adelaide
Hiring experts will deliver a top class service because they have expertise, resources, knowledge, and employees to do a good job

First and foremost, great Adelaide removalists have the required number of vehicles, large or small, to transport your furnishings and belongings. As per your moving demands, you can select the vehicle size from a variety of alternatives. Furthermore, their trucks are equipped with GPS trackers that allow you to track the truck's location during the transfer, allowing you to predict arrivals and estimate the job's cost based on the number of hours spent on the road.

Hiring a professional removalist will make you relieved from the fear and anxiety of relocating

Relocating your home, a workplace, a company, or even just a few personal items is undoubtedly difficult. If you try to do it all by yourself, the preparation, expectation, anticipation, and implementation can leave you tired. So, if you just do your research and schedule your move with one of the top Adelaide movers, you'll be fine. Then you'll be able to relieve yourself of excessive tension and worry.

Skilled movers will save you cash and effort

Let's admit it, whether it's a tiny or large transfer, the cost is a significant factor. It doesn't indicate that you hire the inexpensive removalists in Adelaide; instead, it implies that you spend for a moving company that is worth your investment. This does not imply that you should take the risk of incurring additional charges or overspending, such as lost time, storage costs as a result of the delay, or a large depot fee.

Moving will become more simple and fast

It is definitely difficult to relocate to a new location. The planning and execution of your relocation may take several weeks or a month. Rather than spending too much time and effort clearing your old apartment, removing beds, Televisions, bookcases, and other items, you can use that energy and time to help others. All you have to do now is speak with your preferred furniture removal services and provide them with specific information and directions regarding your transfer.

You have more time for your family, your business, your health, your social interests, and your private time

You may open up much more of your valuable personal time by planning and organizing, and then booking yourself with one of Adelaide's furniture removalists.

All valuables and furnishings are safe and protected

The secure & efficient transport of your valuable goods is assured by quality furniture removal services, which have insurance benefits. You don't have to be concerned about what might happen to your delicate, ancient, emotional, or precious goods due to unpredictable events.

Make use of your mover's skills and industry experience

We've noted before that relocating is difficult. Despite the huge workload, it necessitates specialized abilities such as the ability to design, organize, connect, and implement. Physical ability and mental capacity are also required for a moving profession.

You can contribute to the growth of others in the removal sector

If you read the headlines these days, you'll learn that the removal sector in Adelaide is expanding as the real estate market rises and property prices fall. As a result, numerous furniture removalists in Adelaide's eastern, northern, and southern regions are expanding their workforce.

Give your pals the names of the best movers in the area

Furniture removalists in Adelaide are not exempt from this rule. According to internet research, the company receives numerous consumer complaints about inadequate removals service, extra fees, late delivery.

They will bring the packing cardboards on their own

You do not need to spend any money on packaging cardboard boxes. They will arrange all these necessary things on their own to provide a top-class service. Moreover, professional movers and packers will ease the packing process.
Contact Our Furniture Removals Adelaide Team Today
If you are planning to relocate and searching for a professional removalist team, contact Inter City Movers. Our expert team has several years of experience in providing this service in Adelaide. You just need to call us and book an appointment for this service. Our team will get in touch with you and explain each and every detail about the relocation process. We are providing this service at very low and reasonable rates. So, call us now and make the moving process quite easier.