Ultimate Storage Solutions From Inter City Movers
Sometimes there isn't enough floor space in your house or place of business to store everything. Storage Services can help with that. Inter City Movers provide cost-effective space-to-store solutions for residences and businesses that require a little additional space for furniture and other belongings. Regardless of the situation, we offer both short- and long-term storage.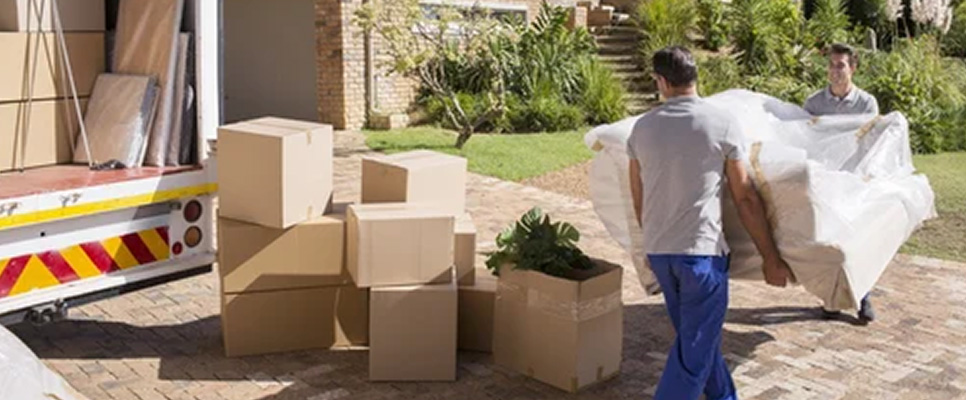 Consider storing your belongings if you're planning a long trip or have a lot of clutter in your home. We offer dependable and customised storage options for all of your household goods. Enjoy the freedom and convenience of storing your excess items with kindness, confident that they will be safe and available to you for the duration of your stay.
Get organized today and declutter your life with our convenient and secure storage service – Call us now at 0492 800 028.
The Home Storage Solution That Is Customizable to Your Needs
We offer flexible options to fulfil your storage needs, whether you're relocating long distance or need to stay in a temporary home while the procedure is underway. Your moving expert can assist you in locating a storage solution as part of the move that will meet your specific requirements. We offer numerous choices for short- or long-term storage that can be customised to fit your budget. Due to our strictly enforced pest-control routine, all storage services uphold a high degree of service and are weatherproof, tidy, and pest-free.
Purpose-built storage units are safeguarded by advanced security technologies in our spotless, secure facilities. Your storage module may also be accessed whenever necessary with proper notice. Your stored possessions receive the same level of attention as those we relocate. Since every item is thoroughly catalogued and securely marked, if you need a certain item, it may be found and delivered to your house or another address.
Types Of Storage Solutions We Offer
Modularized storage: For your peace of mind, our spick-and-span facilities have modules made specifically for storage that are safeguarded by advanced security measures and efficient pest management.
Climate-controlled storage: Further, across Australia, we provide temperature and humidity-controlled storage vaults for priceless artwork, artefacts, and priceless archival items.
Mobile self-storage: Through our Smart box mobile storage solution, we provide consumers in the Adelaide and Melbourne metro areas with creative, economically sound home and commercial mobile self-storage options.
What to Consider About When Picking a Long-Term Storage Service?
When choosing the ideal storage options for you, some crucial characteristics are:
Pickup and Delivery Services for a Protection Cost.
Insurance is available for your belongings, and the place is clean.
The storage facility's level of security is something else to take into account.
The facility should have alarm systems and CCTV cameras for round-the-clock surveillance.
The last point you need at a moment when your most prized items are out of the house is an increase in danger.
The facility's proximity to your workplace or home can be crucial. Selecting a company with facilities across the country can be quite advantageous and cut down on the time (and cost) required to carry your goods. When choosing the best storage option for you, convenience and flexibility are crucial factors to consider. Select a business that will collect your possessions and deliver them back to you.
The risk of damage is further minimised when your items for storage are placed directly into the designated specialised boxes outside your home, rather than having to be unpacked and repacked at the storage facility. An additional perk is a storage facility that provides possibilities for insurance coverage for your unit or additional peace of mind.
One other thing to think about: look at the business's customer reviews. These can assist you to assess whether the business provides excellent customer service and provide you with extra assurance that the business is reliable and has been in business for a long time.
Inter City Movers Interstate Removalists Options Across Australia
What Makes Us Unique for Your Storage Services in Australia?
Secure storage processes: Your equipment is wrapped and covered, whether it has to be packed for short-term storage or long-term storage. This improves furniture safety while also making it simpler to send a consignment that is being stored rapidly or if your initial plans change. Each box is identified, labelled, and given a shipper. Your belongings are then put into the proper storage boxes or containers in your presence, sealed, and preserved in our ultra-secure storage facility.
Safe and Effective: Storage services might be useful if you need to move a great distance and need to store your entire home or if you only need a place to keep extra furniture and household things. Open floor area stacks or individual item containers are your options. Whatever decision you make, your belongings are safely stored and taken care of until you are prepared for a final re-delivery.
Customizable and reasonably priced: Storage Services will transport your items into the store for you and bring them back to your residence or place of business as needed. We want to make storing your belongings as easy as possible. To learn more, get in touch with us; we'd be happy to assist you right now.