Making Interstate Furniture Removals Easy In Australia
Moving across state lines adds a further layer of worry and anxiety until everything is situated in the new location, which is already difficult. It demands meticulous planning and attention to every last detail, including overnight packing, not to mention proper plan implementation. Handling things on your own could be difficult and frustrating. Inter City Movers can assist you if you're seeking a trustworthy team to relieve some of your workload. Thousands of families, individuals, and couples have moved from Adelaide to Melbourne with the assistance of our professional furniture removals company, and we are aware of the difficulties and stress involved. We make shifting less stressful and more enjoyable for you.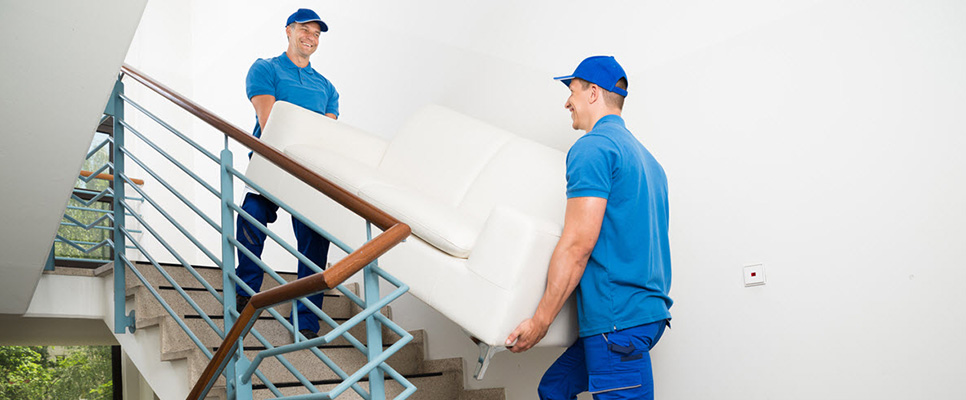 Your belongings and furniture are in good hands because our Interstate Furniture Removals have the greatest network and local knowledge of the transfer route. With the extensive amount of time allotted for preparations, we follow a structured procedure. Contact us now today at 0492 800 028 for high-quality furniture moving services.
What Benefits You Can Expect from Our Services?
We provide you with a consultation and walk you through our procedure. We lay out the strategy, choose the most effective moving strategy for you, and walk you through the entire moving procedure.
We arrive at your home on the designated day and meticulously pack every item you own using the specialised packing supplies we carry. We load all of your items into our van, which is the most technologically advanced and completely secure for long-distance travel. You will not have to worry about any property loss because everything will be listed, numbered, and described.
You will indeed be kept updated every step of the way, and you may call us at any moment to check on the progress of the van.
When we get to your location, we carefully unload your furniture, unwrap them, arrange all of your furniture to suit your needs, and make sure every one of your items is there.
We Offer Australia's Most Affordable Interstate Furniture Removals
Sometimes moving solutions can be so expensive that you'd have to settle for doing it yourself or choosing a subpar company. But you don't have to do that if you use our Interstate Furniture Removals. While you may think that moving on your own will be the most affordable alternative, you must consider all the effort involved, from packing to finding transport to reconstructing all the goods in your new home. You must also consider the safety of all the valuables, which will be your responsibility. When you think about it in that manner, it makes more sense to employ us for a low and fair price and let us handle everything because it can end up being more stressful and exhausting.
We handle all the labour-intensive aspects of your move at the most affordable prices possible! What more could you ask for? You may hire the most affordable furniture movers in Australia without sacrificing dependability or quality. You can find out yourself that our pricing is generally less expensive than other Interstate Furniture Removals movers. We promise to fully disclose all costs upfront so that you may decide with confidence. You need not be concerned about any unstated fees for our services. To ensure a positive interstate moving experience, use our affordable, customised moving package! Additionally, we provide the coolest backloading services ever.
Make Your Interstate Furniture Move A Breeze: Our Interstate Removalists Options
Why Choose Us?
Professional Service: Our communications are always concise and straightforward. Our customer support can handle all of your inquiries at any moment with the finest precision, letting you know what to expect. Our uniformed movers are very professional and honest about the services we provide and the techniques we use.
Low-cost Services: One of the most reasonably priced removal services in Australia is ours. We provide one of the best and most reasonably priced moving services that will help you save a lot of time and effort while giving you total peace of mind.
Custom Services: We only provide a service that meets all of your needs. We are adaptable in our strategy and plan the best relocation that is tailored to satisfy all of your needs. We'll arrange it for you if you let us know exactly what you want!
Trusted Packaging: To protect your belongings, we pack them with a number of the best tools available. We provide our premium packing supplies to ensure that it is not damaged during transport. We place the utmost importance on keeping your belongings safe, and our movers are extremely competent and knowledgeable on how to handle and pack things correctly.
No one is better than us at moving your furniture interstate in Australia
We promise to always handle it as though it were your own. Using cutting-edge packing and wrapping materials from numerous furniture removalists, we offer unrivalled packaging solutions for your furniture. We are aware of the estimated value of your furniture. We are therefore required to protect your furniture from the moment you hire us until we uncover it. From the beautiful living room furniture, you spent a fortune on to the irreplaceable reading table you received from your grandfather, we have specific packing techniques for every one of your possessions. Our team of experienced furniture movers has a large fleet of vehicles that are outfitted with top-notch safety equipment.