Moving to a new house is an exciting time but it can also be quite overwhelming. There are so many things to think about, from packing and organizing to making sure that everything arrives safely at your new home.
House Moving Tips & Tricks To Remember
Here are some house-moving tips to make the process as smooth as possible.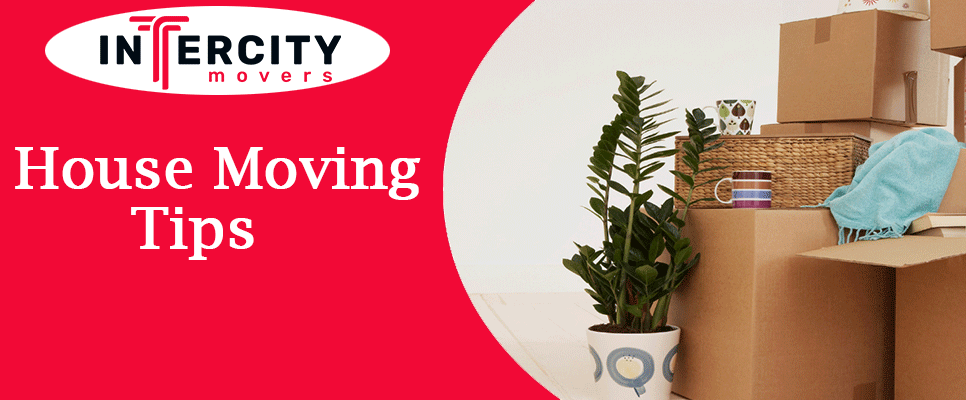 Start Planning Early
The earlier you start planning, the more time you have to organize and prepare for your move. Create a timeline of all the tasks that need to be done and make sure you allow enough time for each task. Planning includes many things from packing to loading to unloading items. There are many other things too you must check while packing such as which item to be packed first. You must also check the labelling of items too. These are some of the things you must look after in planning before moving.
Make a List of What You Need to Pack
Make a list of all the items you need to pack, including anything you will need for the first few days in your new home. This will help you keep track of everything and ensure that you don't forget anything important. Making a list will help you in many ways such as how to pack things such as delicate things and which things should be moved first.
Get Rid of Unwanted Items
Moving is a great opportunity to declutter your home and get rid of items that you no longer need or use. This will make packing and unpacking easier and save you money on moving costs. Taking unwanted items with you will only increase the load on you and are useless.
Label Your Boxes
Label each box clearly with its contents and the room it should go in at your new home. This will make it easier for you to find things when you arrive and help the movers know where to put everything. Labelling can help you in knowing about which thing is placed in which box so the removal company experts can take care of anything delicate.
Use the Right Packing Materials
Use high-quality moving boxes, bubble wrap, and packing peanuts to protect your items during the move. Make sure you have enough materials to pack everything securely. Right packing materials will help you in packing things properly so that when you move your things are safe and secure from all wear and tear.
Pack an Essentials Box
Pack a box with essentials such as bed sheets, towels, toiletries, and clothes for the first few days in your new home. This will make it easier for you to settle in when you arrive. The essential box should be either kept with you or you must keep it at the top so that you can spot it easily.
Hire Professional Movers
Hiring professional movers can save you time and stress. Make sure you choose a reputable company and get a written estimate of the costs before you move. Hiring reputed professionals will help you in many ways such as saving you money and time.
Update Your Address
Don't forget to update your address with the post office, your bank, and other important organizations. This will help ensure that your mail and bills reach you at your new home. This is one of the most important interstate house moving tips that need to be done as soon as possible.
Take Photos
Before you move, take photos of your items, especially anything valuable or fragile. This will help you keep track of everything and make it easier to file a claim if something is damaged during the move.
Take Care of Your Pets
Moving can be stressful for pets too. Make sure you have a plan for how to take care of them during the move, including transportation and a safe place to stay. Pets can be very notorious so it is very important to take care of them while moving.
Moving to a new house can be a lot of work, but following these tips can help make the process easier and less stressful. Start planning early, get organized, and take care of the details and you'll be in your new home in no time!
Hire Professionals At Inter City Movers
Hiring professionals at Inter City Movers while moving to a new home from Brisbane To Melbourne offers a range of benefits to make the process as stress-free and efficient as possible. Their experienced and knowledgeable team of movers provides expert packing, loading, and transportation services, ensuring that your belongings are handled with care and arrive safely at your new home. They also offer customizable moving packages to meet your specific needs and budget.
With their commitment to customer satisfaction and exceptional service, you can trust that your move with them will be a smooth and seamless experience. They can also help you by providing the best house-moving tips. By choosing Inter City Movers for your move, you can enjoy peace of mind and a successful transition to your new home. You can give them a call on 0492 800 028 and get your service booked.